2022 Wyoming State SHRM Annual Conference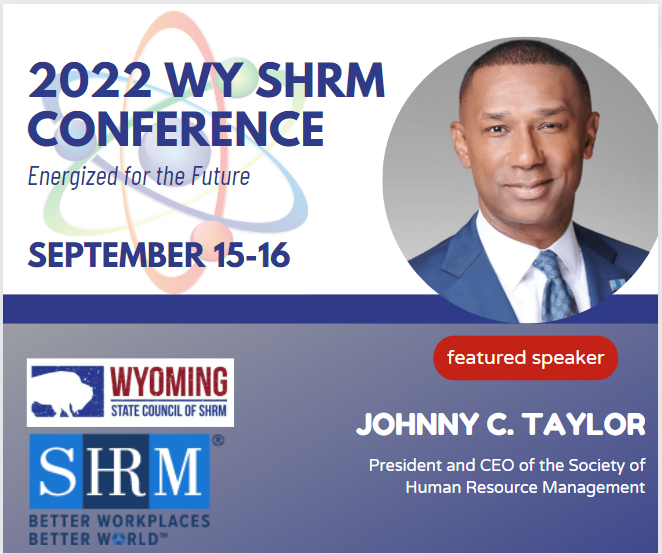 Attendees: Attendee registration is now open! Registration rates and more information about the different ticket types is available here.

​Registration Options

​SHRM Member Early Bird $249 before 8/15/2022
Non-SHRM Member Early Bird $319 before 8/15/2022
SHRM Student Member $159
SHRM Member Rate $320
Non-SHRM Member Rate $375

Sponsors & Exhibitors: Seeking sponsors and exhibitors for the 2022 event! More information is available on the Sponsors & Exhibitors page.